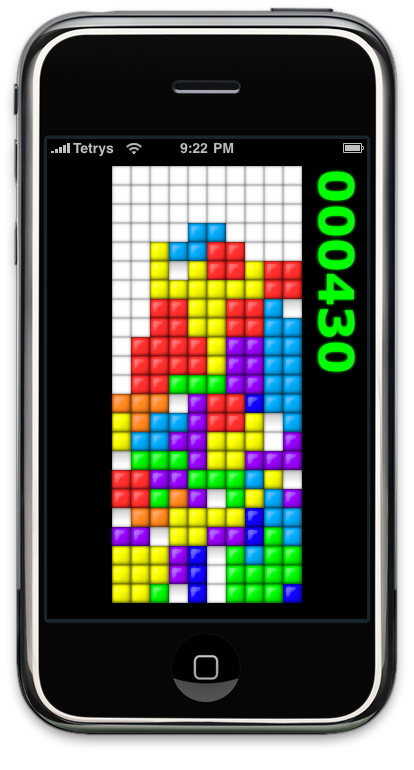 Tetrys
Nothing more
Tetrys is a very simple Tetris clone: launch it, play it.
While its gameplay has been reduced to the very core concept of Tetris, the game itself has been polished and refined: there's no need to save your game, to wait before playing, to search for an Internet access. All there is between you and the game, is its icon.
Thanks to the innovations introduced in the HTML5 standard, Tetrys is as smooth to play as its desktop counterparts—if not more—while being simple and elegant.
Installation
Download Tetrys Once installed on your device, Tetrys will be playable whether you're online or not, and will update itself automatically.
Controls
Tap : rotate piece
Slide horizontally : move piece
Swipe upwards : drop piece

Tap with two fingers : pause the game

Return to Cykelero's Projects